Shari Munch Honored as Recipient of the 2016 NAPSW Award for Excellence in Perinatal Social Work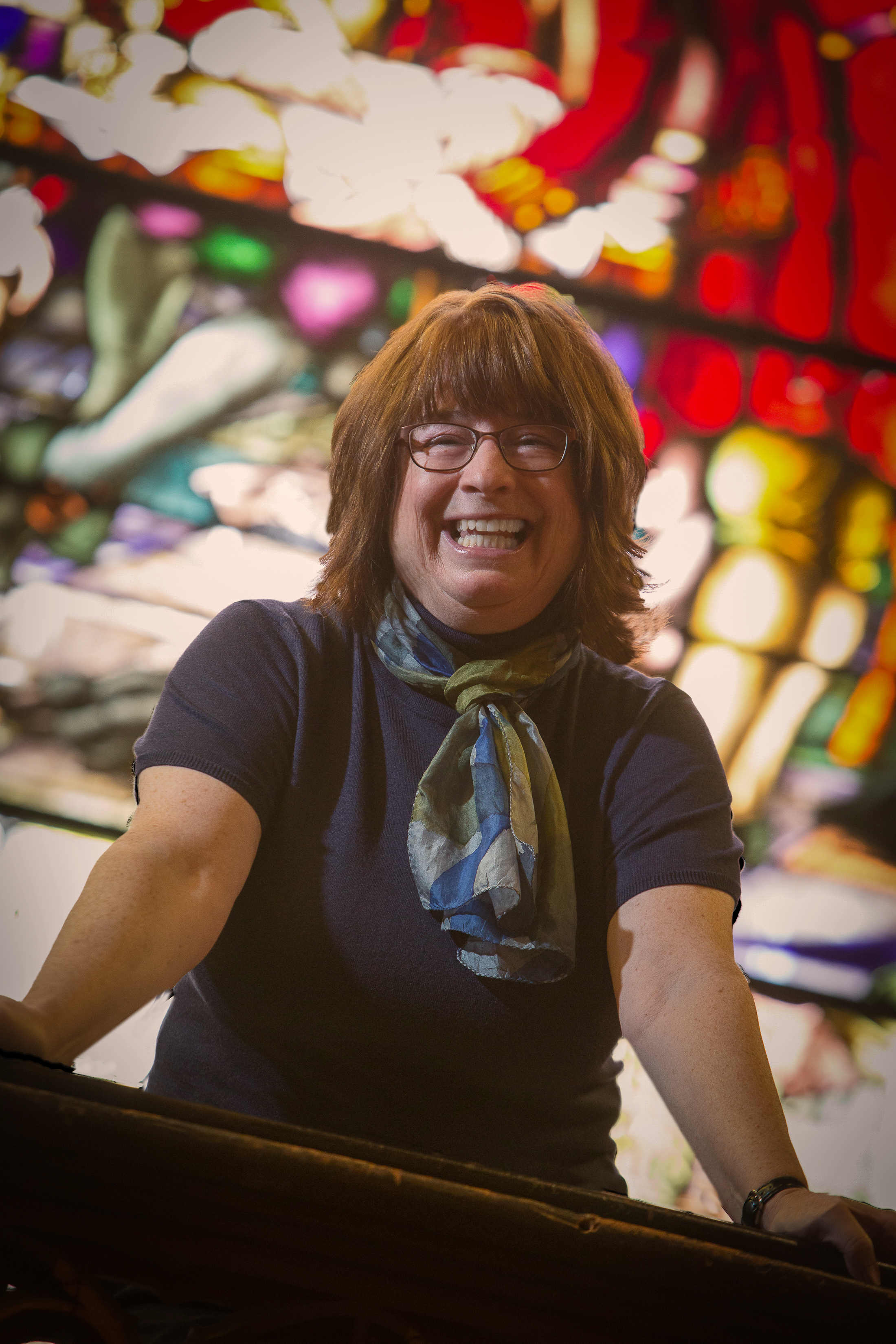 Shari Munch, PhD, LCSW of New Brunswick, NJ has been awarded the National Association of Perinatal Social Work Award for Excellence for 2016. The Award for Excellence recognizes outstanding achievement in the field of perinatal social work, including clinical work, education and research, and service to the organization. This award is the highest honor bestowed to members and is an important way to recognize the accomplishments of our colleagues. This years award was presented at the 40th Annual Conference in Providence, Rhode Island. Shari was unable to accept the award in person since she was presenting her research in Spain. She video-taped a brief acceptance and thank you that was viewed during the opening banquet. In her absence her two colleagues, Judie McCoyd and Susan Henning, accepted the award on Shari's behalf.

Shari has held many positions during her professional career, however they all carry the common thread of perinatal social work. She received a B.A. in Social Work and Psychology ('81) from Michigan State University and a M.S.W. from the University of Michigan, Ann Arbor ('82). Her clinical work began in the 1980's as a clinical social worker at Spectrum Health in Grand Rapids, Michigan where she worked in OB/GYN and NICU. In the mid 1990's Shari shifted her clinical work to include private psychotherapy at West Michigan Obstetrics and Family Medicine in Grand Rapids, and has continued to the present as a private practitioner in Somerset, NJ. In 1998 Shari received an Interdisciplinary Doctorate in Social Science and Social Work from Michigan State University, East Lansing, where she used her clinical experience to inform her dissertation topic: "Hyperemesis gravidarum and patient satisfaction: Patients' perceptions of the patient-physician relationship". In 1999 Shari joined the faculty at the School of Social Work at Rutgers where she is currently an Associate Professor.

Throughout her career Shari has been a champion for perinatal social work and the needs of women. She has over 20 peer-reviewed publications that inform practice with women and families. Her special research emphasis on Hyperemesis Gravidarum has resulted in countless presentations on a national and international level, including presentations in Canada, Scotland, Ireland, Japan, China and Finland. Her research and teaching has been recognized through numerous scholarships and awards, including a J. William Fulbright Foreign Scholarship ('10), the Rutgers Innovative and Creative Teaching Award ('08) and Professor of the Year ('04).

But like any model social worker Shari's work doesn't end with clinical work, teaching and research. She is also heavily involved in service activities on the local, national and international level. She has been a committed member of NAPSW for many years, serving as State and Regional Rep, as well as presenting at conferences. She served as a Consulting Editor for Health and Social Work, an Expert Panel Member for NASW to develop guidelines for social worker safety, an advisor and reviewer for textbooks and grants, and a guest reviewer for numerous journals, including the Journal for Psychosomatic Research, Journal of Maternal-Fetal andNeonatal Medicine, Social Work in Health Care and the International Journal ofWomen's Health. She is actively involved in University and Department service, providing expertise on countless committees and as a faculty moderator. Her work speaks to her commitment to the profession and the field of perinatal social work.

Two NAPSW members nominated Shari, Judie McCoyd from Pennsylvania and Debby Segi-Kovach from Florida. Judie wrote, "Although she no longer works in hospitals, she has remained committed to perinatal care. She has been a member of NAPSW for many years and it committed to NAPSW's mission of perinatal social work. She is currently a professor at Rutgers and has focused on perinatal issues, especially hyperemesis and allowing siblings into the NICU. She is dedicated to perinatal social work and would be a fine exemplar for our Award for Excellence". Debby wrote: "Shari has presented at many of NAPSW's conferences, recently in 2015 when she spoke on Compassion Fatigue. Shari was a state representative for many years, taking the time out of her busy schedule to reach out to new social workers just starting out in the field. Shari is a clinician, researcher and professor that devoted her whole career to perinatal social work. She is an excellent example of one so deserving of this outstanding award".

Many congratulatory letters were also received by her colleagues. Susan Henning from Spectrum Health wrote the following: "When we met in 1988 your passion for the health and well-being of women during the perinatal period was evident to me. Your passion and dedication have not wavered through the years. You are a strong advocate for fairness, equity and "just" treatment for women. Your work in addressing physician perceptions of women who experience hyperemesis was ahead of its time. ".

Judie McCoyd (Rutgers) wrote: "You have always been an advocate for women, babies and families from the time you began your career at Butterworth Hospital (now Spectrum Health) in the 1980's and continuing even as you pursued doctoral education and became and academic. Your passion for direct service continues now as you provide counseling to women and families around perinatal issues. Your commitment to helping women experiencing hyperemesis and you unflagging efforts to assure that physicians listen to them rather than ignoring or negatively psychologizing their concerns made a difference for many women. Additionally, your work with colleagues in Michigan to assure that siblings of infants in the NICU were not forgotten also shows your commitment to enhancing the well-being of all members of the family."

Judy Levick from Helen DeVos Children's Hospital wrote: "It gives me great pleasure to congratulate you on receiving this award. I have been lucky enough to have been your friend and colleague for over 30 years. From facilitating sibling support groups in the NICU – to coordinating parent-to-parent support in OB Special Care and NICEU – you always push me into professional activities that are beyond what I think I'm capable of…. Shari, you embody both the professional and people skills….you are the epitome of what SOCIAL WORK stands for….support and empowerment". Laura Curran, Director of the MSW Program at Rutgers wrote: "Congratulations! I am so happy to have been asked to write a congratulatory letter for you. You are deeply deserving of this honor. Your commitment to the needs of women and families faced with perinatal challenges and your leadership in perinatal social work are present in all aspects of your career. As a teacher, clinician and scholar, your work has impacted the lives of women and families for the better". And Mary Damskey, Associate Professor at Northern Arizona wrote: "As a social work practitioner and teacher, you are a mentor and role model for future social workers. You provide educational experiences and solid expertise in the field of health and social work that shapes the way students, and professionals in the field interface with health care systems and serve their clients. You are an amazing inspiration to the social work profession! Congrats on this wonderful achievement!

And as our students would say- "YOU ROCK" !!!

Please join NAPSW in congratulating Shari on all of her professional accomplishments and in receiving this very special award. Thank you Shari and congratulations!